Renovations & New Builds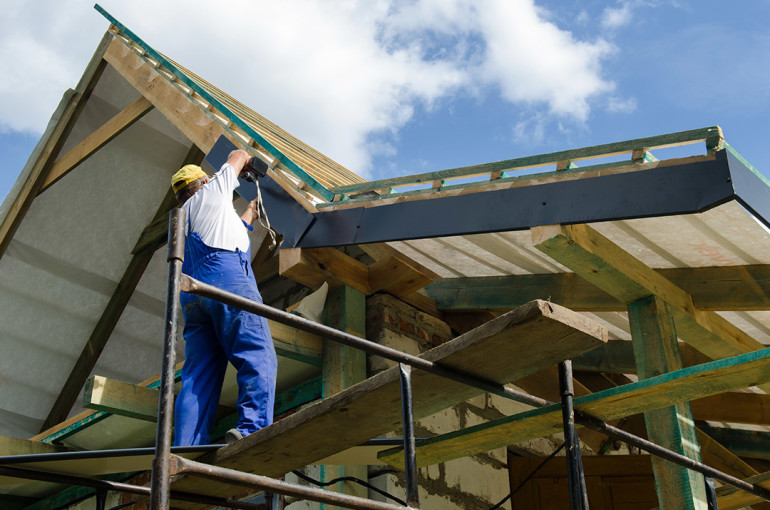 Building New or Renovating a Home or Cottage
When constructing or renovating a property, insurance is an important piece of the puzzle that requires attention before the work begins to ensure your construction investment is properly insured. Designing a new building, or renovating an existing structure involves many different aspects of construction. You may be considering custom designed plans or a pre-designed package, but, regardless of which approach you choose, it is essential that you contact your insurance broker or agent before starting your project for guidance on the implications to your own insurance coverage. Many home and cottage insurance providers remove or significantly limit coverage on a dwelling that is under renovation or major construction. Specific insurance products are designed to fill the gap.
Builder's Risk Insurance – New Builds and Renovations
A Builder's Risk insurance policy insures the value of the completed construction project, offering coverage for insured property loss to your structure during a new build or significant renovation. This policy also insures building materials located on site that will be used in the construction, and may include coverage for soft costs such as architectural designs and permits. As the owner of the building under construction, it makes good sense that you own the Builder's Risk insurance policy. Then, in the event of a claim, you work together with the Insurer to settle your loss. However, certain General Contractors may also offer to arrange this on your behalf as part of their contract with you. This insurance must be arranged before construction begins.
Depending on the scope of renovation, it may be possible to request an extension of your existing insurance policy during the course of construction. You should be sure to discuss both options with your insurance broker or agent to determine which coverage is the best and most cost-effective solution for your particular construction project.
 Personal Liability While Building or Renovating
A construction project brings with it additional personal liability exposures to the property owner. Liability claims may arise from injuries or property damage to others allegedly resulting from your construction project. Be sure to speak with your insurance broker to ensure your existing personal liability coverage is extended to your construction site.
 General Contractors
While there is excitement and a personal challenge in building or renovating your cottage or home, the value of a qualified, experienced General Contractor should be seriously considered. The expertise of a qualified general contractor is valuable and brings better accessibility and pricing with respect to Builder's Risk insurance. Some policies will be unable to extend coverage without an insured General Contractor.
Proof of Commercial General Liability Insurance – It is important that the contract you sign with the General Contractor contains a clause that requires the General Contractor to provide you with a Certificate of Insurance, providing evidence of their Commercial General Liability insurance coverage.
Additional Insured Status – As Owner of the project and property, your name should be shown as "Additional Insured" on the General Contractor's insurance policy. This request is typically satisfied at no additional cost to the General Contractor and is shown directly on the Certificate of Insurance.
WSIB – The General Contractor should provide a Clearance Certificate confirming they are registered with WSIB. This insurance, if in place, prevents them from suing you for their own injuries sustained while on your construction site. It is recommended that you visit www.wsib.on.ca to learn what is required of your General Contractor.