Aviva Community Fund 2017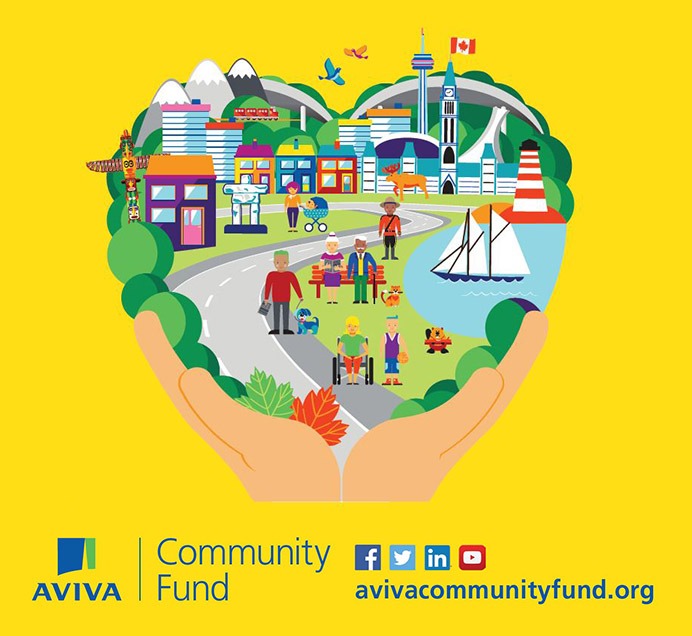 Aviva Community Fund 2017
An exciting opportunity for non-profit organizations and local community associations!! Aviva Canada, one of Canada's leading Insurers, is now in its 9th year of offering the Aviva Community Fund to invest in charitable community initiatives across Canada! Associations and non-profit organizations are invited to submit their ideas and projects for potential funding in one of three categories
Community Development – Education, skills training, culture, research and basic needs
Community Health – Health, sport, active living and play
Community Resilience – Environment, climate, disaster relief and prevention
Ideas can be small (requiring funding up to $50,000) or large (up to $100,000). Once your idea is submitted, spread the word – in person and online, because your ideas will be voted on by the public. Each person who signs up can cast 18 votes for the project or projects that excite them most.
This year, in celebration of Canada150, Aviva has created a new category exclusively for young social entrepreneurs aged 18-25 with the chance to be awarded up to $150,000 for projects focused on climate change and the environment with broad reach and scalability in Canada. If you or someone in your organization know a rising young star with big ideas for the environment, this is an amazing opportunity we hope you will pass along.
Idea submission opens September 13th and closes October 2nd with voting running from October 10th – 19th. To learn more about the Aviva Community Fund, visit www.avivacommunityfund.org. If you're excited to submit and want to learn more about the process and how to craft an eligible idea: Click here to download the Idea Guide. If you do submit an idea, be sure to let us know by emailing clientservices@cadeinsurance.com so we can be a Broker Supporter of your initiative!
Good luck!