Federation of Ontario Cottagers' Associations
Cade Associates has been exclusively endorsed as a proud partner and insurance advisor of the Federation of Ontario Cottagers' Associations. Working with an insurance program specifically designed for Cottage, Lake, Road and Land Associations. The FOCA Insurance program offers broad property coverage, commercial general liability protection and liability insurance for your directors and officers, all at competitive rates, tailored to meet the budgets of non-profit community groups. We supply your organization with the coverage needed to operate in confidence, and the peace of mind to attract and retain volunteers.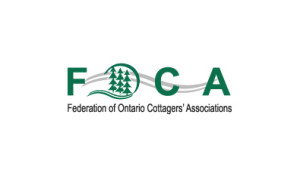 Coverages for FOCA Members
Examples of What We Cover
Every FOCA member is unique.  These are a few examples of the activities, common to many Associations, that we accommodate within the program.

Road Associations
Hundreds of associations across the province are responsible for arranging the maintenance and upkeep of their roads. We understand the need for grading, gravel spreading, trimming of brush, and clearing of snow and the importance of your local bridges and causeways. We will prepare a policy to suit your operations.

Social Events
Regattas, Poker Runs, Dances and other long-standing events are the cornerstone of many lake and community associations. Your insurance protection can be arranged and augmented to provide for your organization's annual or special occasions.

Rock and Shoal Marking
As part of their commitment to water safety, many associations engage in rock & shoal marking on their lakes. We will review the extent of your marking operations to help protect the Association and its volunteers.
Request a Quote
To obtain a quote for your association, click the tabs to the right to download the applications for Commercial General Liability coverage and Directors & Officers Liability coverage. Forms can be emailed to clientservices@cadeinsurance.com or faxed to 416-234-0554.
We understand every FOCA member association is unique and will be pleased to discuss your insurance needs in detail. Feel free to call our office at 416-234-9980 or email us at clientservices@cadeinsurance.com.